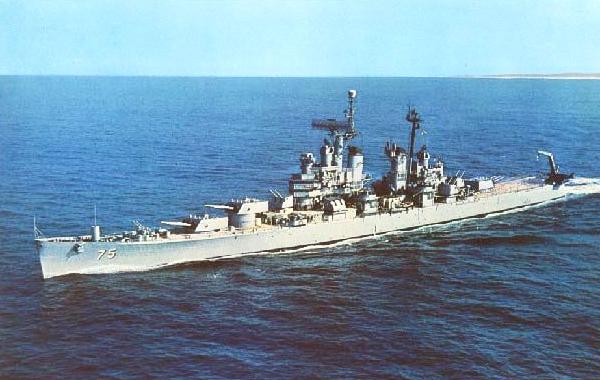 We talk about my wife's grandfather's funeral. Have you ever heard Taps played by a uniformed man with a horn at a funeral, then watched two other soldiers fold up an American flag and hand it to someone you care about? It's an amazingly powerful moment.
We ask two questions about sports today: would you rather see a short series with close games or a long series with blowouts that lead up to a competitive culmination? How much power does "game seven" have? Plus, if you're a fan of a team, do you embrace bandwagon jumpers, especially if your sport is looking for fans?
Last, we tackle the Deadspin rumor about Bill Simmons new contract.
We start with more on the spat between Keith Olbermann and Bill Simmons. For more on my thoughts, echoed in the conversation by Nick, read it at The Sporting Blog.
The news, of course, stems from this comment by Olbermann in response to Simmons calling him out on Twitter.
I am surprised, however, to be able to shed some light on something that has been a prominent topic of late around the internet: the prospect that Mr. Simmons is leaving ESPN. Admittedly I am something of an authority on this process. Nonetheless, I was stunned to receive several emails from some of Mr. Simmons' bosses there, thanking me for pointing out the absurdity of, and the embarrassment to ESPN provided by, the Woods/Ali comparison.

About five years ago, I guess, somebody said Tony Kornheiser was the most uncontrollable, unmanageable talent in the history of ESPN. I was, of course, crushed (although I believe I got honorable mention). When ESPN bosses are writing me for helping them about somebody they claim has now lapped Tony and myself, I am left to conclude only that if Mr. Simmons does leave ESPN, it may not be entirely of his own choosing.
Not mentioned in my TSB piece is Nick's assertion that Simmons has changed so much in the last ten years — to which I reply who hasn't — mostly in his style of writing. Things are far more serious and authoritative than they used to be. The fun is gone from much of his style, and we wonder if it was sapped away from the prevalence of sports blogs. Namely, Drew Magary, who has either organically become the internet's version of Simmons circa 1999 or made a calculated decision to model his entire online persona that way. Either way, we discuss how it has put Simmons into a bit more perspective that wasn't there when he was the only sportscar in a lot full of sedans.
CURLING:
Rovitz, aka Ron Balaskovitz, winner of the first Blogs with Stones tournament, joins the show to talk about how great it is to curl online. But that's not all! Rovitz not only admits he JOINED TWITTER just to play in Blogs with Stones, but also admits that he blew off friends from out of town to play in the tournament segment of the event. Also, and this is the better reason to have him on, Rovitz and friends travelled to the U.S. Curling Championships last weekend. We talk about the event, how it differed from the Olympic coverage and if he had any run-ins with John Shuster.
Turns out, the Olympians weren't there, which makes me question how you have a national championship without the team that qualified for the Olympics. Nonetheless, we talk about the scene at the event, from the action on the ice to sitting in the stands and knowing when and when not to cheer.
Nick and I talk about Oscar night, from the standpoint of the telecast. What were some of the best and worst ideas of the night. I thought the show was just a weeeeeeeeeeeeeeee bit too long, and you could tell by the fact that they didn't give an award away until 8:45. That, of course, did give Cablevision time to broker a deal with ABC, which had been dark to 3.1 million viewers all day.
Whose speech did we like and whose did we think was over-indulgent? And I cannot believe we didn't get into the sad demise of Ben Stiller from someone who was actually funny at one point in his life to whatever he's become now.
Oscars!
COURT REPORT:
We talk about the Ben Roethlisberger situation a little bit and spin it into the news that Allen Iverson is going through a divorce and, according to reports, a drunk. CLEARLY, the Big Ben story is coverable and enormous news, but is the Iverson stuff? If he's no longer playing, does it matter what goes on with his wife? Or, did his domestic situation, including his reported drinking, lead to a premature end of his career? And, more with regard to Ben – and in reference to our conversation about sports and politics last week – at what point do we stop rooting for a player just because of the jersey he wears? Will Pittsburgh fans revolt, if the allegations are true? Will they revolt anyway. How important is winning to fans? Enough to root for a guy like (allegedly) this?